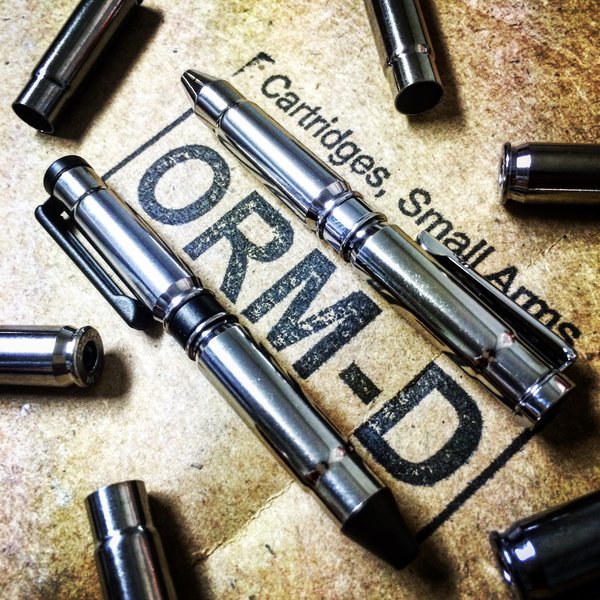 Chrome 300 BLK
Made from brand new 300 Blackout casings,
these mini pens are great for everyday carry.

- Technichrome casings from Gorilla Ammo
- Twist Action / Reloadable
- Uses mini refill (adapter included)
- 3-3/8" long , 0.8 oz.
- Includes black protective sleeve
- Ships in 1-3 business days

*Free Shipping in the US*
More info on the 300 Blackout cartridge.

Be sure to save your ink adapter!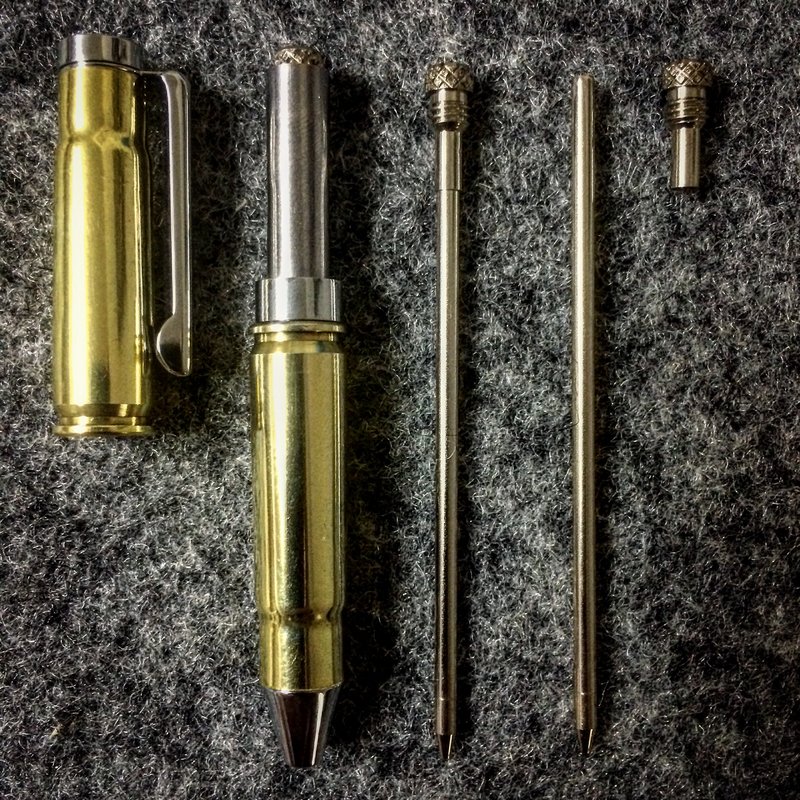 Reviews