Frequently Asked Questions
If you do not find the answer to your question here, feel free to send an email using the Contact Us tab.

Q - Do you make pens using other calibers?
A - We currently make pens using .308 / 300 Blackout casings, the diameter & length are perfect for the pen parts used.

Q - What type of refills do the pens take?
A - The .308 Pens use Cross style refills. Available to order, or can be found in office supply stores.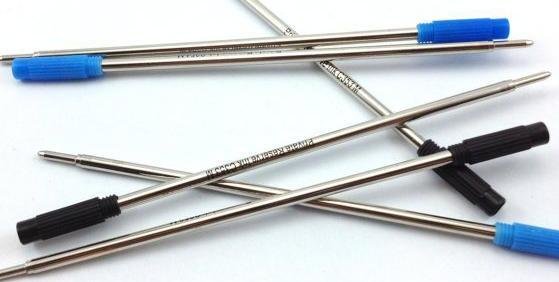 The 300 Blackout Pens use a smaller refill & an adapter. We have refills available, but be sure to save your adapter!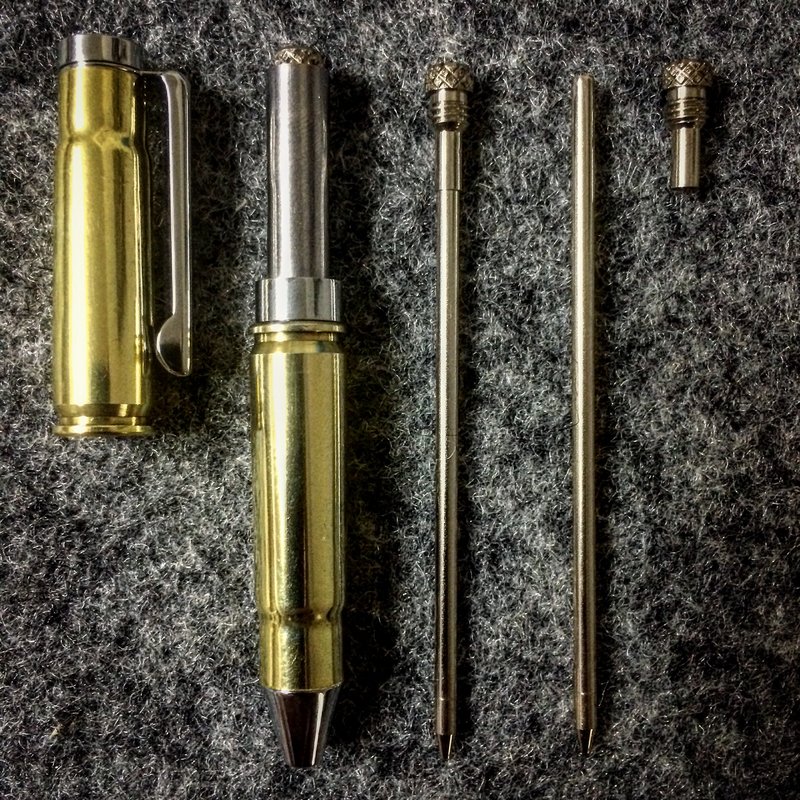 Q - Do you offer engraving?
A - We do not offer any type of engraving service, but I have had a pen engraved locally with great results. Check with your local engraving shop, and if possible, have them do a test run on a spent .308 casing.
Q - Are the brass casings clear coated?
A - The Classic Brass pens are not coated, they are tumbled clean and given a light polish. They will tarnish over time, but can be polished easily by hand using a cloth & polish. Mother's Polish works great.

Q - Have the casings been fired?
A - The casings have been fired, & may have minor dings or scratches from chambering & ejection. Casings with excessive damage are tossed out, and most if not all imperfections are hidden on the powder coated styles.
Q - Do you offer discounts on larger quantities?
A - Please Contact Us for pricing & lead time on larger quantities.